Event Venues and Restaurants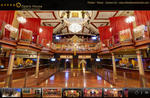 High quality photography is key when marketing event venues and restaurants.
In order to decide if they want to use your services, potential clients want to have an idea of what you have to offer, how the place looks like and how it feels to be there. In today's competitive market place and with all the technologies available, it is extremely important to deliver that message to your audience as effectively as possible.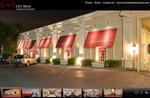 In this same line of thought, a good virtual tour is a plus when included in your company's website and any multimedia presentation used as part of the marketing strategy. This tool can give the viewer a very close idea of your venue's main features, its spaces and help them visualize how it could serve their purposes.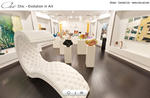 When photographing restaurants and event spaces, we look for the best angles, adjust or add lights when necessary, and re-arrange elements to get the most out of the venue. This is the same philosophy that we apply when doing virtual tours.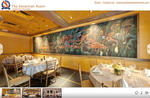 This is an area where we have gained a lot of experience in the last couple of years, photographing some beautiful places in the Atlanta area, producing virtual tours that highlight the best elements of the venues.
These tours are also iPhone and iPad viewable, which expand our clients audience to this expanding group of affluent users.
Click on one of the links below to take a virtual tour of the following venues.
---