Food Photography for Buckhead Life Restaurant Group
Jul 9 2011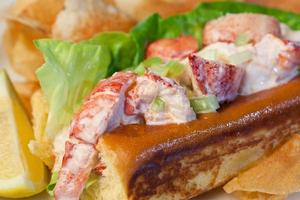 When we think about food photography, we expect photos that appeal to our senses and that through the magic of shades, shapes and colors, make us want to have a bite.
Some of the best food photography that we have seen is nicely staged and more importantly is shot in a way that accomplishes these goals artisticly.
That is what we had in mind when we were approached by Buckhead Restaurant Group to photograph some dishes in three of their Atlanta locations.
After a conversation on how the photos were going to be used and what were they looking for, it was a matter of getting the appropriate lights and playing with the dishes to find the best angles.
For this work the background was not that important, as the shots needed to be framed close to the dishes.
Considering that we had one afternoon to photograph three different locations, it was very important to manage the time efficiently and still be patient, without rushing through the process.
We took as many photos as possible; moving or removing elements, but always keeping the essence of the product.
This gallery is a sample of some of the photos from this delicious project.
---