Preparing For A Successful Photo Shoot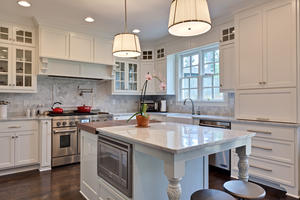 Some years ago we were hired for a photo shoot at a newly constructed million dollar home. It was a huge residence, with a well equipped kitchen, five bedrooms, movie theater, and a lot of outdoor living space. However, despite all the efforts that had been put into building this amazing structure, there was something missing or in better words, too much work left to do. This house was not photo ready.
There was dirt and debris everywhere, construction tools left out in the middle of the living room and no staging or decorations.
This situation was the extreme. However sometimes there are other details that are forgotten or ignored when you decide that is time to photograph your wonderful home, venue or business facility.
In addition to hiring a professional photographer, there is some preparation work that you should do in order to get the most out of the process.
Here are some basic tips:
1. Clean it.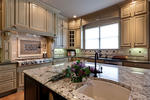 A high resolution photograph can capture a lot of details. Ensure that glass doors, floors, and windows are clean, especially in key areas. It is true that programs like Photoshop can help, but we advise that your photographer should be focused on more important parts of the editing process such as color, exposure, and composition instead of retouching flaws.
2. Eliminate the clutter.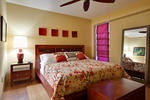 Keep all the photographable areas clutter free. Cleaning supplies, personal effects, boxes, magazines, bathroom items etc., should be removed or hidden somewhere.
3. Check your lighting.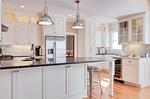 Check all light bulbs and confirm that they all work. Photography looks best with the lights on and it is going to be distracting to see some lighting fixtures off or with burned out bulbs.
4. Stage it.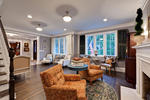 A staged home or facility photographs better and is more inviting. From the photographers point of view, it is an effort that makes a huge difference for the final results. Depending on your budget and market, you will need to decide if staging makes sense for you. If you are an event facility, don't be afraid to approach your vendors who would be glad to help out in exchange for publicity or access to the photography.
Here are links to some good articles that we found about staging for homes and real estate.
https://www.inspectionsupport.com/resources/home-staging-tips/
https://porch.com/advice/home-staging
http://www.brighthub.com/money/home-buying/articles/76708.aspx
http://www.hgtv.com/decorating-basics/15-secrets-to-selling-your-home/pictures/index.html
5. Prepare your staff.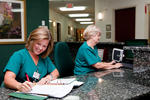 If you are preparing a photo shoot for your business facility, communicate with the staff about the date, the expectations and the importance of this process. This helps to smooth things out as everyone is prepared to show the best of their organization.
6. Selecting the right photographer.
In today's internet era, it is easy to find photographers of most fields. Be sure to review their work in the field that you are interested in (architecture, real estate, event spaces, restaurants and so on). Don't be afraid to ask for referrals. You don't want somebody that is going to be late for the photo shoot or is not going to deliver the finished photos in a reasonable amount of time.
Regardless of the price of your property or type of business, you need great marketing and for that, you are going to need great photography. Once your space is photo ready, it is just a matter of finding a good photographer that is going to capture and accentuate all its best qualities.
---