Market 334 - An artisan boutique and more
Feb 18 2012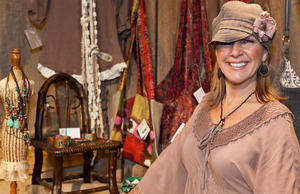 Atlanta and its suburbs enjoy a wide range of shopping options. From malls housing popular retailers and exclusive stores, to historic districts lined with boutiques and gift shops. Clothing, technology, home decor, baby items, you name it, this city delivers a real shopping experience.
While I still like the convenience of the malls and large stores, nothing compares to the personal touch and warm of those little boutiques and specialty stores that you find in many neighborhoods, especially when they offer unique items from local artisans.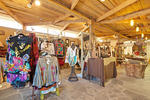 This is the case of Market 334, located in Cumming Georgia, on Dahlonega Highway.
From the colorful rooster that advertises the store on the sidewalk to the entrance, the owner has put a lot of effort in creating a cozy and friendly atmosphere.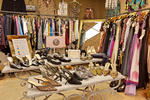 Native from England, Kim Maley has lived in the US since her childhood. Since 2005 she has been selling unique clothing, jewelry and accessories for women, but it was not until 2010 that she opened her own store called Market 334.
Opening on December 4th 2010 and only for the weekends, they started out as a small venue with just a handful of local artists. Not long after this Kim realized that the community needed a place to shop for unique, high quality and affordable products. About a month later they decided to open 5 days a week and they were immediately embraced by the community.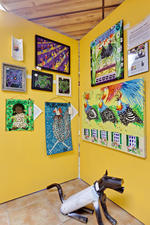 The store is filled with fun and funky items. They currently have offerings from approximately 60 Artisans and as Kim explained to us "we are continuing to grow. We strive very hard to keep our products unique and we are always open to new talent in our shop. We carry a wide selection of ladies accessories, home decor, gourmet foods, jewelry, pottery, handcrafted soaps, folk art, baby clothing, even doggie treats!! The only exception (not locally made) are our upscale boutique clothing line and vintage clothing line."
The community support is clear when you visit their Facebook page, where fans are eager to share their excitement: "coolest place in Cumming", "so happy that Market 334 is a part of the Cumming community", and "go check this out…it could be your new favorite place". Kim shares that "the community has been so wonderfully supportive and we have so many loyal customers. It is not only important to have a good product but I strive to bring excellent customer service to all our customers and they keep coming back!"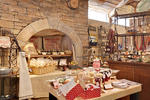 She believes that the secret of their success lies in the fact that "in this uncertain economy people are being extremely conscious on how and where they spend their money. They want to go back to the 'simpler life' and go back to the traditional way of making things. They are tired of buying things that are massed produced and don't last and are not made in the U.S.A. Market 334 not only brings you unique high quality products but we have provided a "home" for artists to showcase their talents."
If an artisan is interested to offer their products in this venue, they can stop by and show them their products or email photographs. If there is a good fit, Market 334 can work with them on consignment or offer retail space (if available).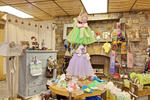 In addition to their regular store hours, Market 334 also holds festivals and small events where people can go to have a good time, meet the artisans and shop from the wide range of items available. Their next event is the Annual Spring Festival to be held on March. Kim shares that "is a very exciting event...over 40 additional Artisans/Craftsmen/Entrepreneurs, you never know what you will find. This is also a great opportunity to meet some of our Market 334 Artisans. Great food and entertainment too!"
To learn more about Market 334, just stop by at 334 Dahlonega Highway in Cumming GA; or visit their Facebook page, where you can see photos of products, their events and become a fan to stay up to date with detailed information about their upcoming events and new arrivals.
Market 334
334 Dahlonega Highway
Cumming GA
678-367-1615
market334@yahoo.com
---