Architectural Photography for Blake Shaw Homes in Avondale Estates
Dec 5 2011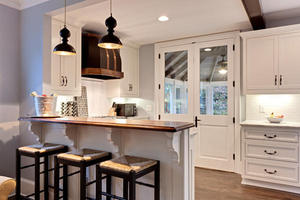 Blake Shaw Homes is an Atlanta based homebuilding company specializing in custom homes and renovations.
Through the years, we have worked with them providing photography services to build their portfolio.
They build and renovate beautiful homes in the Atlanta area, teaming up with top architects and designers to translate their clients' vision into reality. Our work has been to capture the results of that effort, emphasizing every important feature of their beautiful projects.
Most recently we did the after shots of one of their latest home renovations in Avondale Estates.
This is a gorgeous house which underwent a lot of changes and we needed to photograph almost every area. It was a very enjoyable experience and you can see the complete gallery of before and after shots here.
http://www.blakeshawhomes.com/avondale-estates-renovation.
For more details about Blake Shaw Homes, you can visit their website at http://www.blakeshawhomes.com.
---